Customers Feedback
Brad Garlinghouse Wearing our socks to launch XRAPID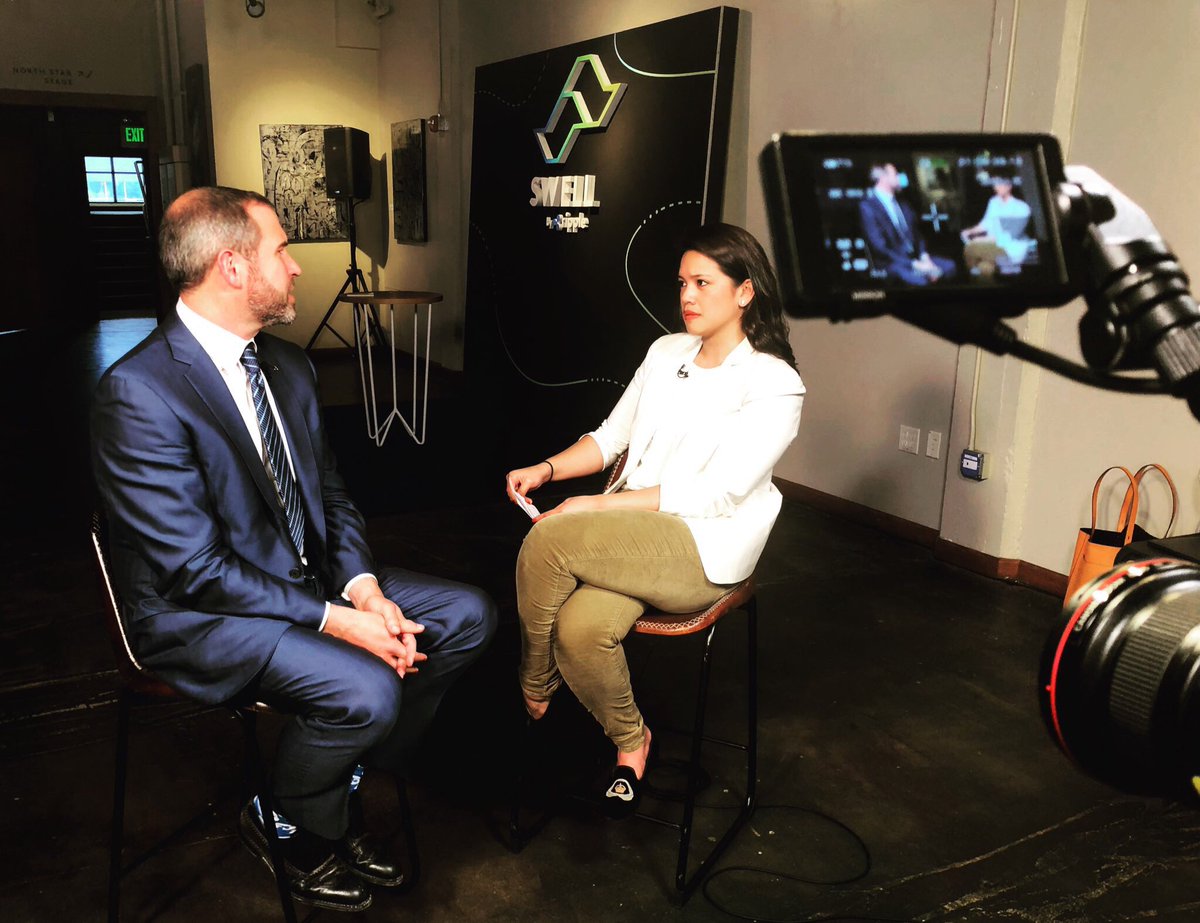 David Schwartz wearing our XRP watch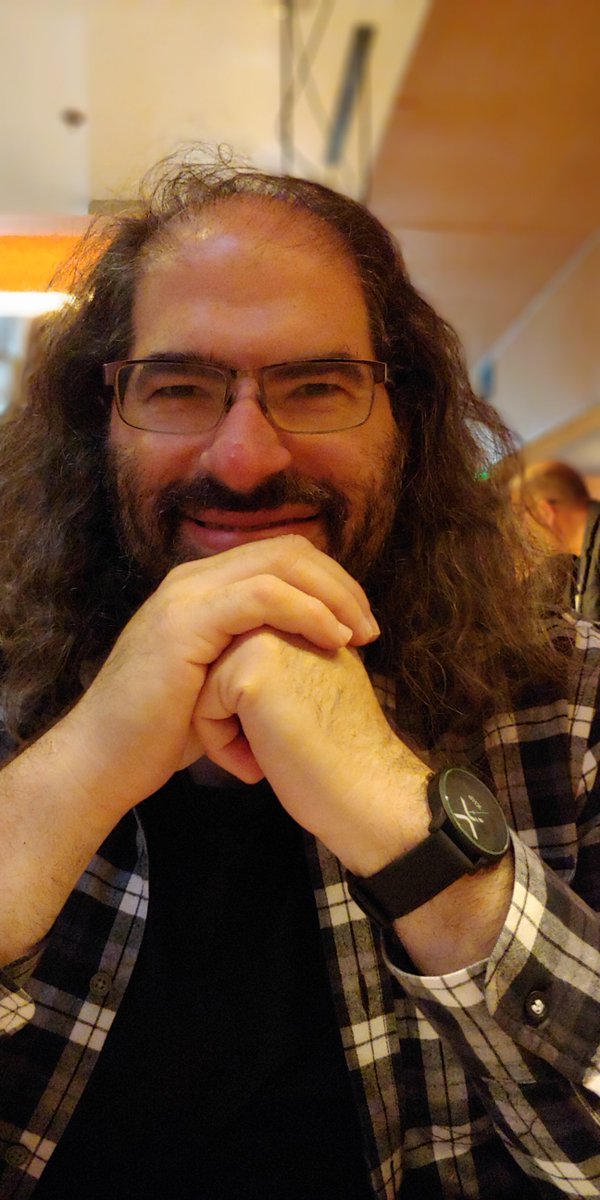 @graperipple
its that time Crypt_oclock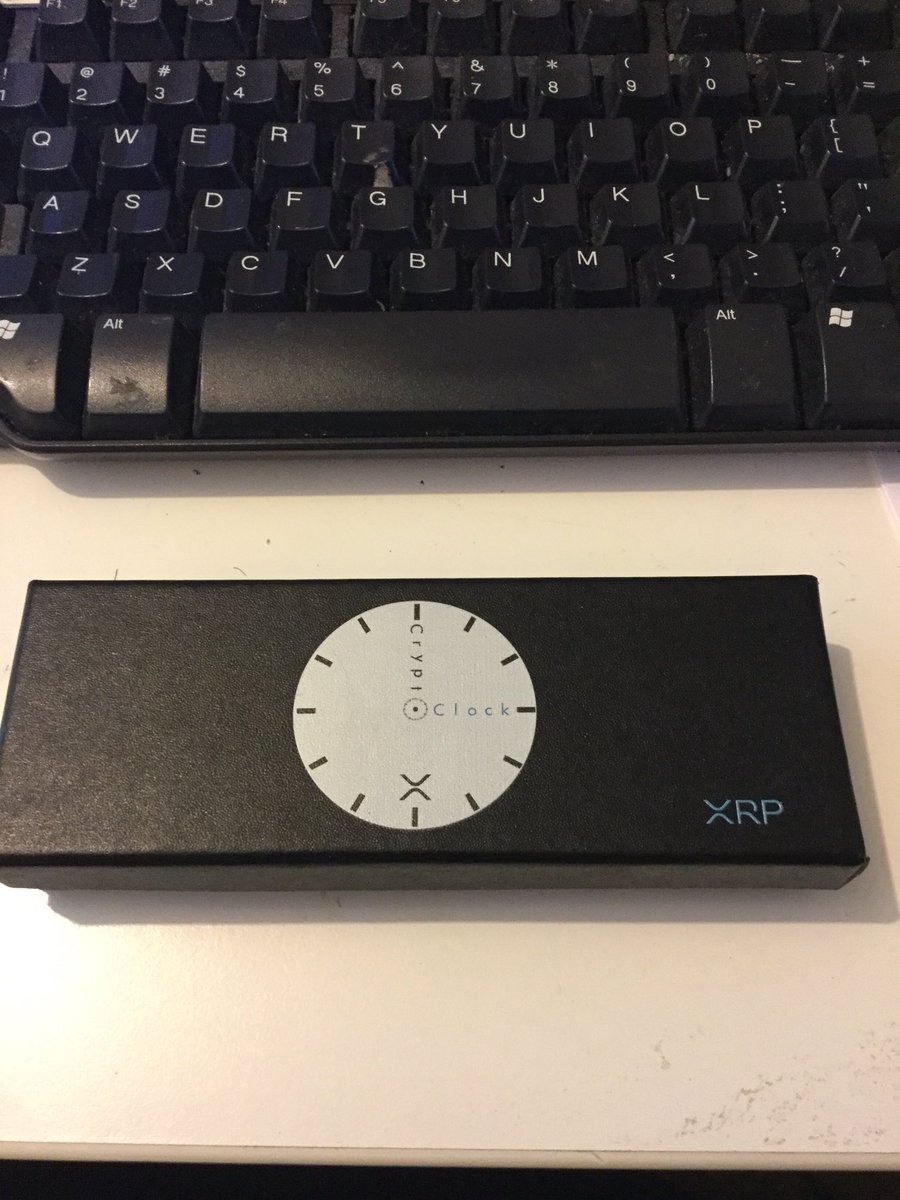 @thacryptomaniac
Socks are fantastic @CrypToe_Man ! They received alot of attention. Once we get back our professional photographer pics I''ll send you some. The socks made it extra special for Jen and I.....we have our #tron family with us in spirit. Thanks!

@chris59722933
Wedding anniversary #tablebooked #shampoo on ice #present sorted #sockson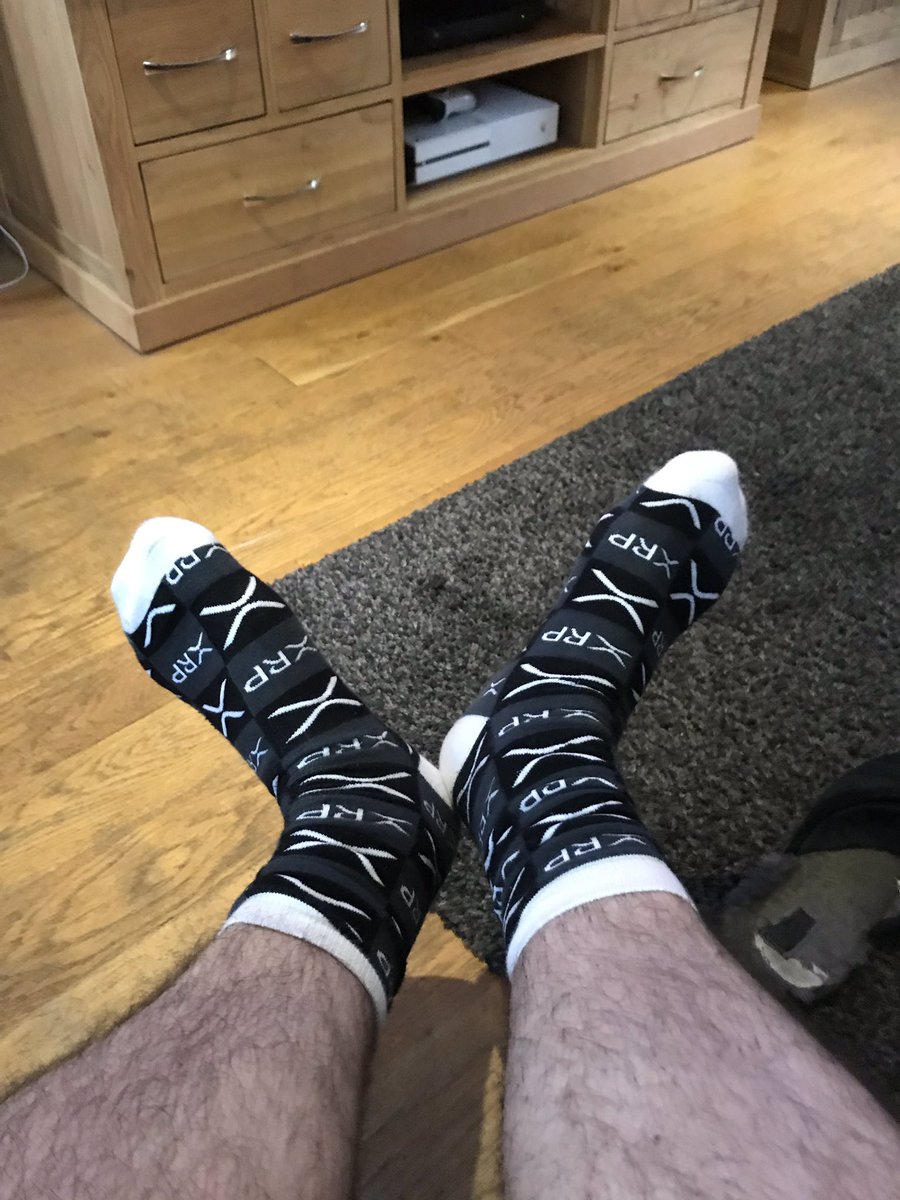 @ramonaharberts
Didn't you hear? Those socks go very well with flip flops!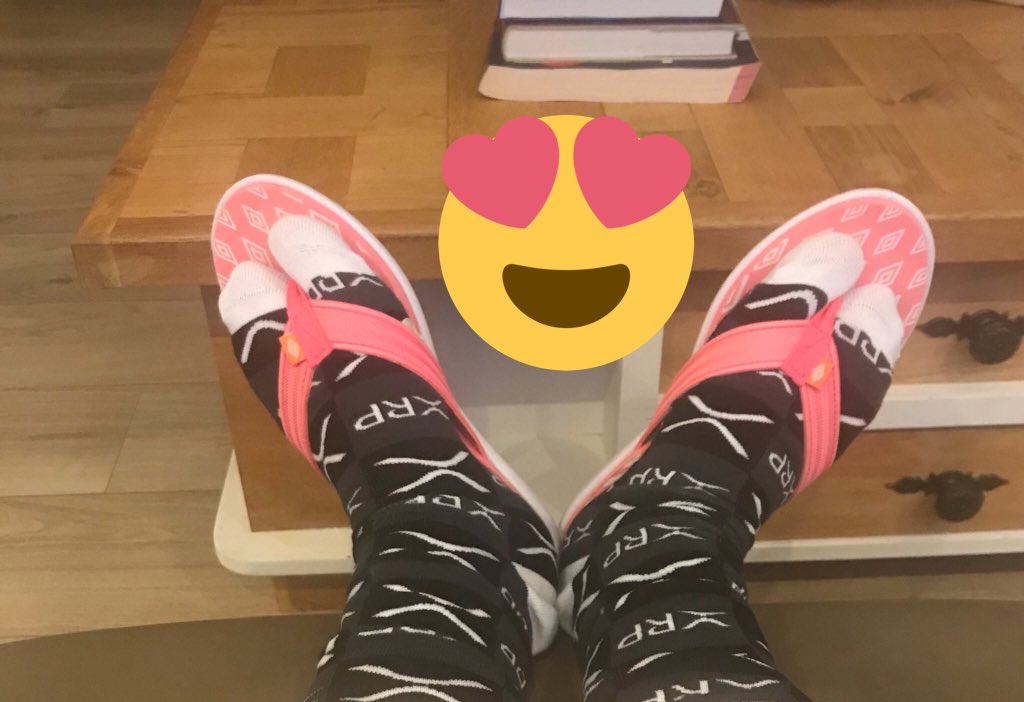 @timothyrendak
@CrypToe_Man yeah baby!!!! TRX socks made it to America!!! Thanks!!! Love em!!!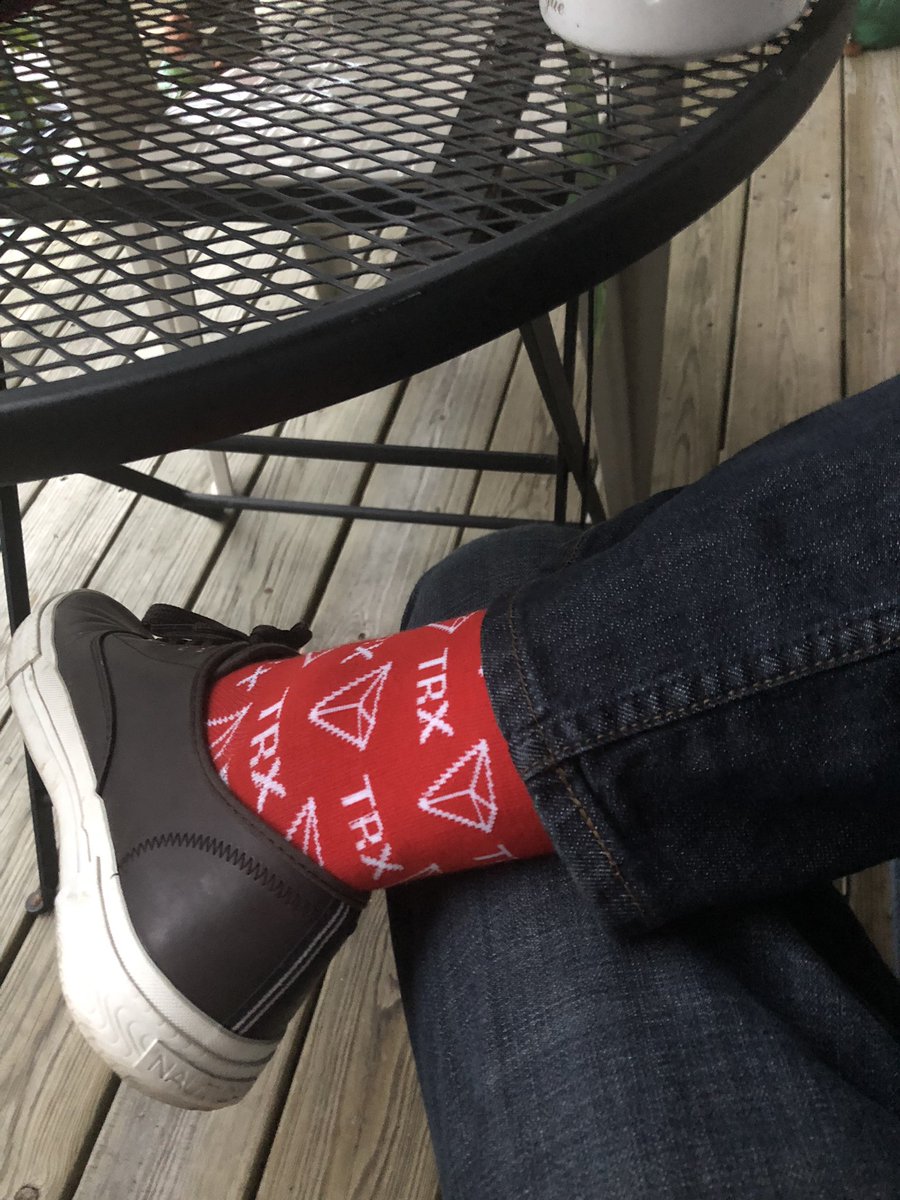 @ptownfire
i could almost call this collection complete. what time is it? XRP time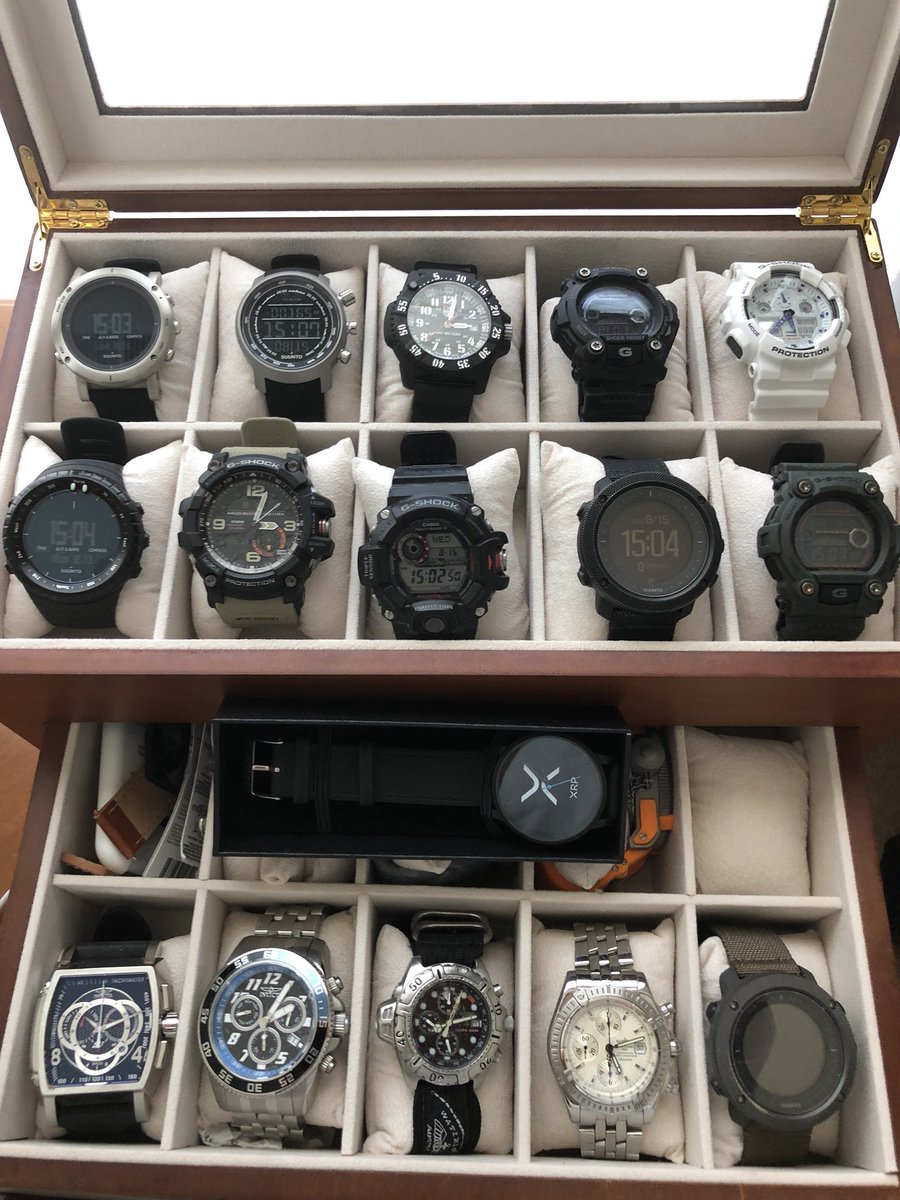 @xrpTo_o
27/7
@204_712
@CrypToe_Man I'm just getting ready to head to church and wondering if a XRP tie would be too much.... love the socks!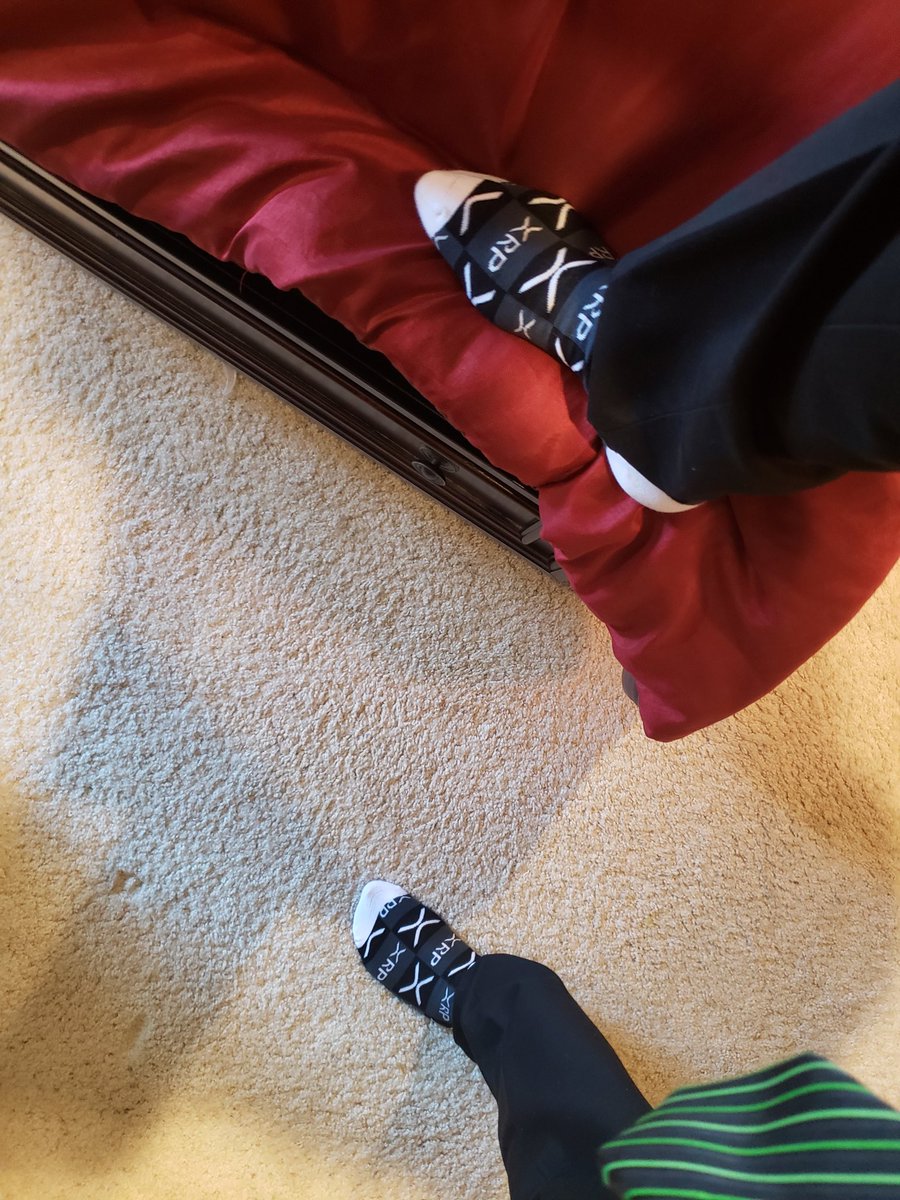 @xrpress
Thanks @CrypToe_Man +0.589 @xrptipbot for the wicked mug that reveals #xrp is heating up! Have a great weekend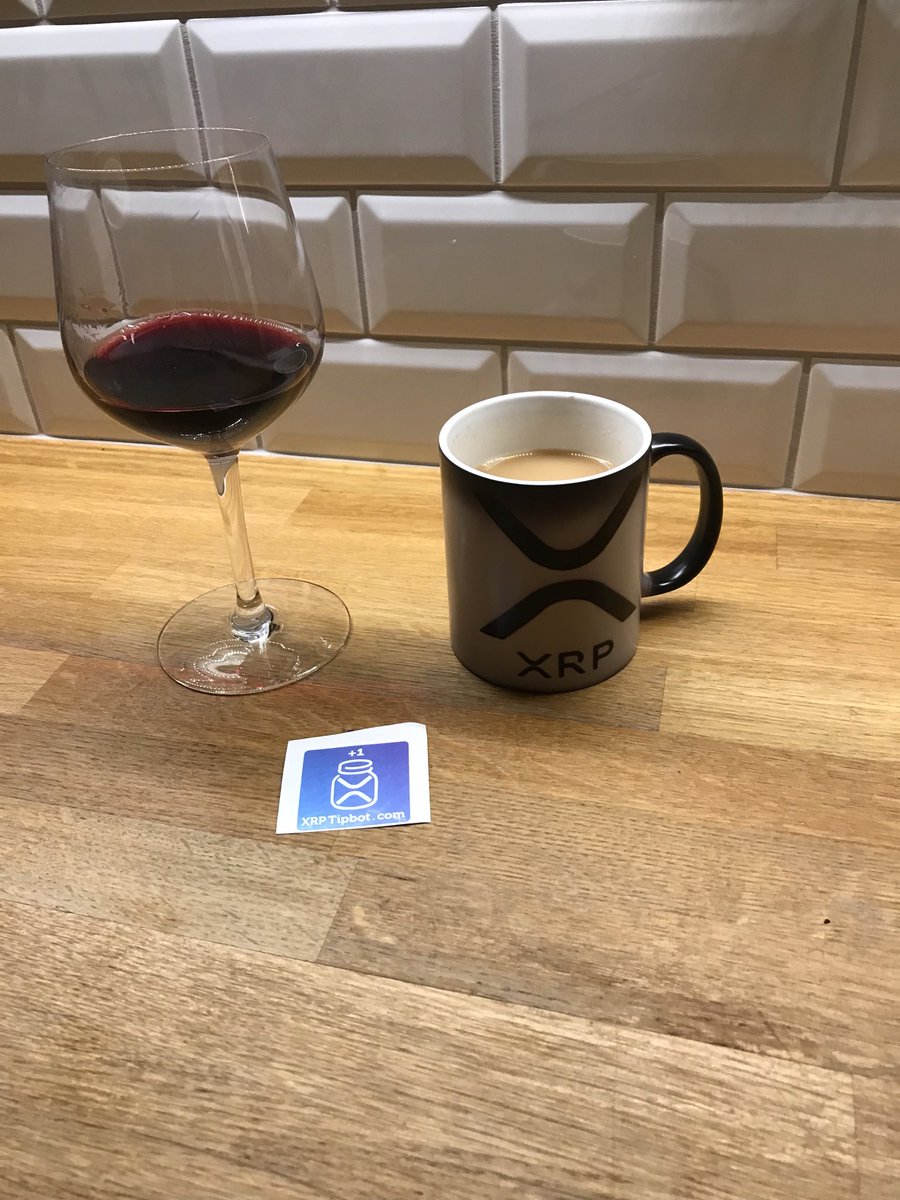 @fhoekistra
#XRP is a perfect fit for me! Thanks @CrypToe_Man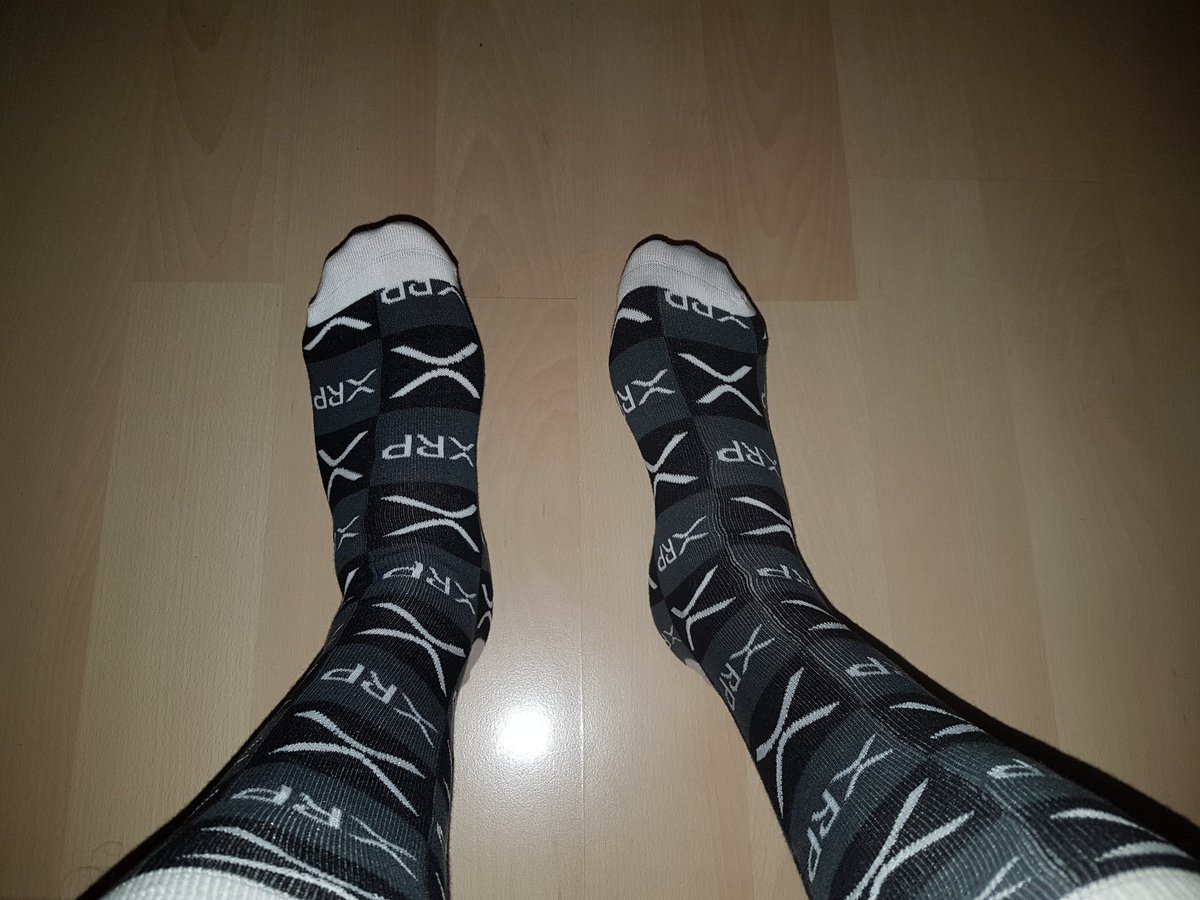 @XRPdrade
I bought her some xrp socks from @CrypToe_Man - she bought me some bacon and egg socks, were both the winners here!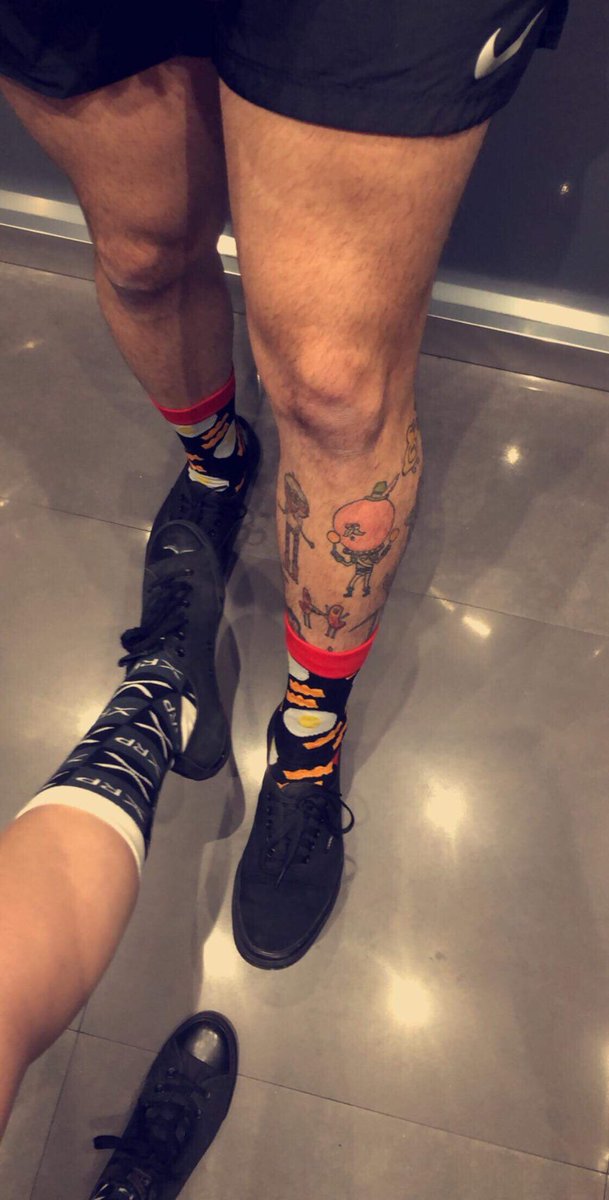 @lee_m_parkin
Couldn't resist getting my ripple socks in too my XRP socks were in the laundary

@diegodelgadoxrp
For my first day at my new job! Thank you @CrypToe_Man you rock!




@crypto_strong

As everyone is in despair this week, he's a fun post...

Sporting my newest pair of socks to salute cryptos most loving, but also darn right craziest fam

$TRX. Word up to all you $TRX hodlers!

Shout out to my fellow North East bro

@CrypToe_Man

for the socks. Thanks bro
@holahryan
Night out with my beautiful wife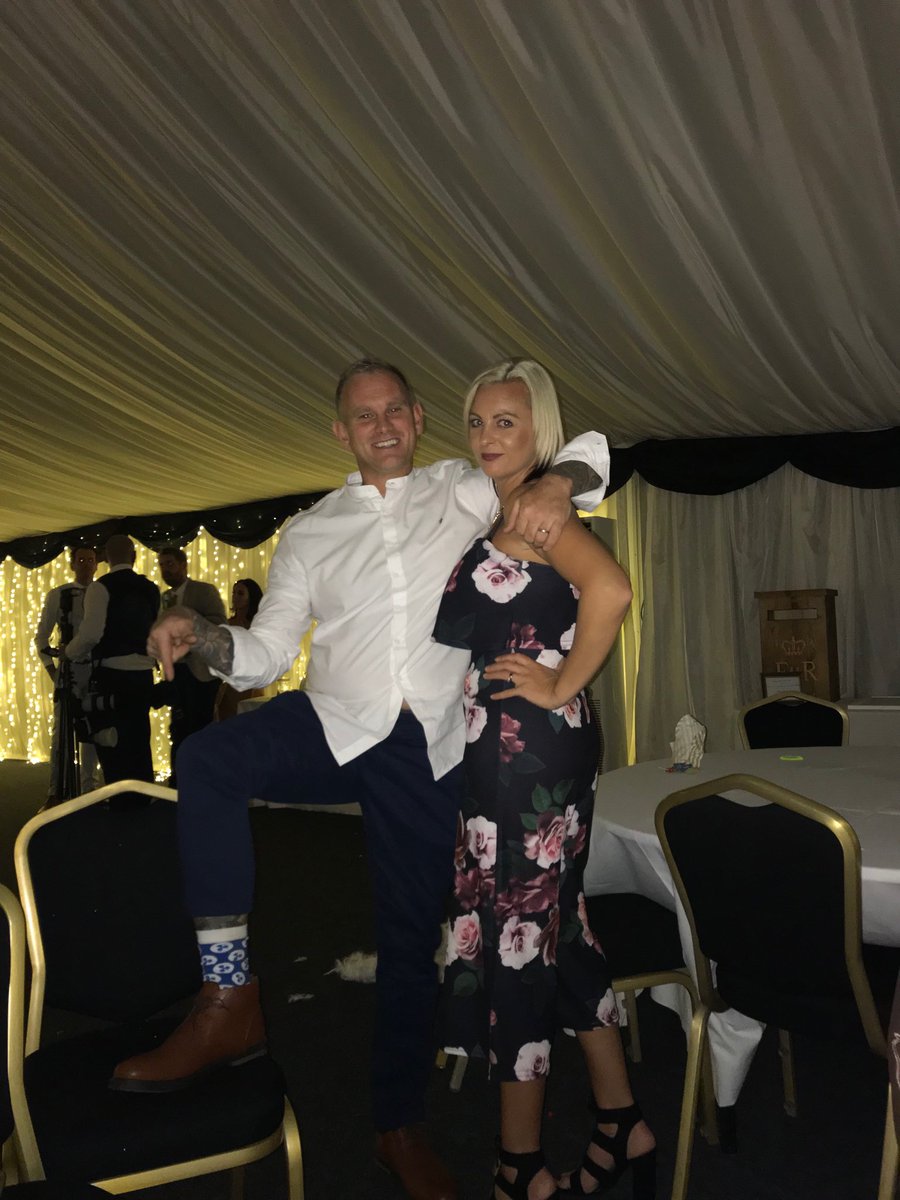 @chancetotravel
I even have lucky #xrp socks from @CrypToe_Man

@shawnschaeffer10
do you know what time it is?
Crypt_oclock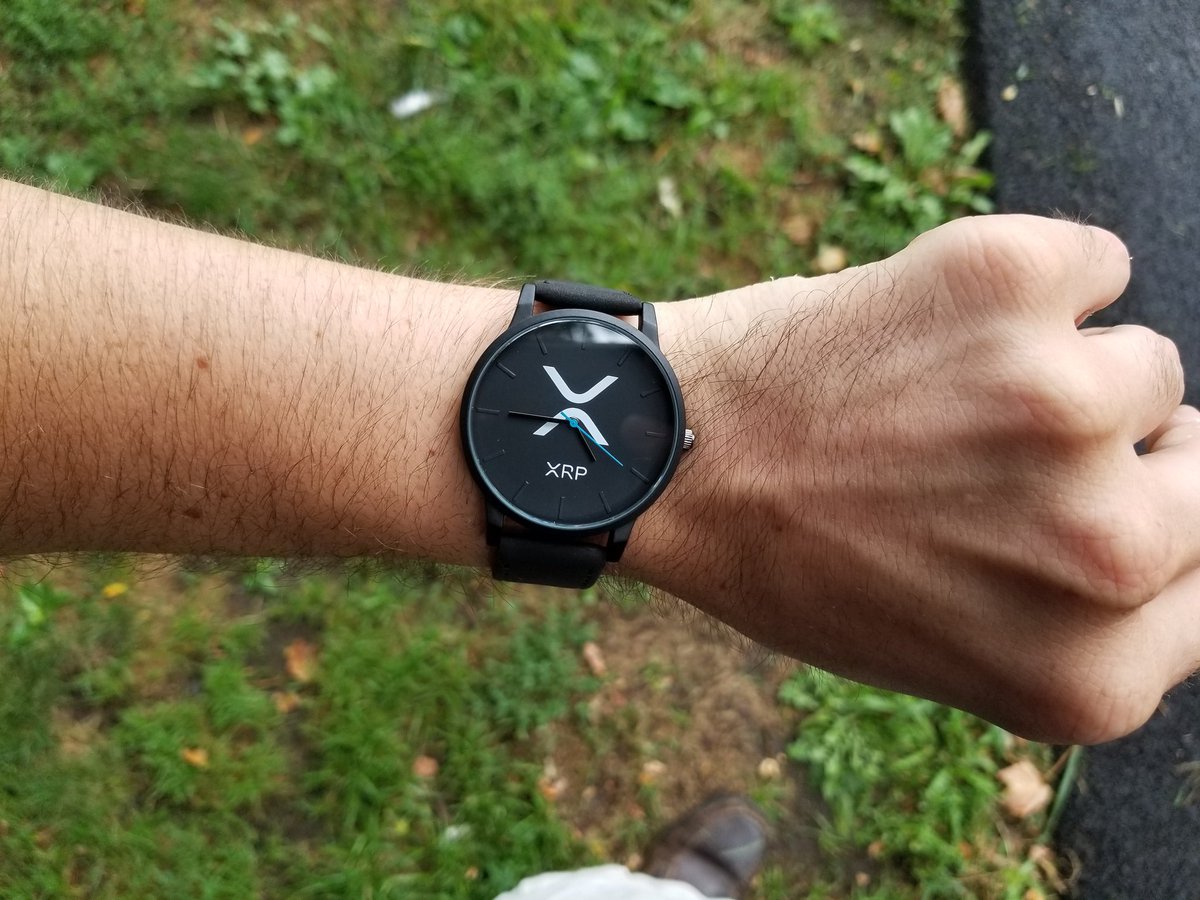 @rishi2184
Just got my #Trx Socks Thanks to @CrypToe_Man for these wonderful creations.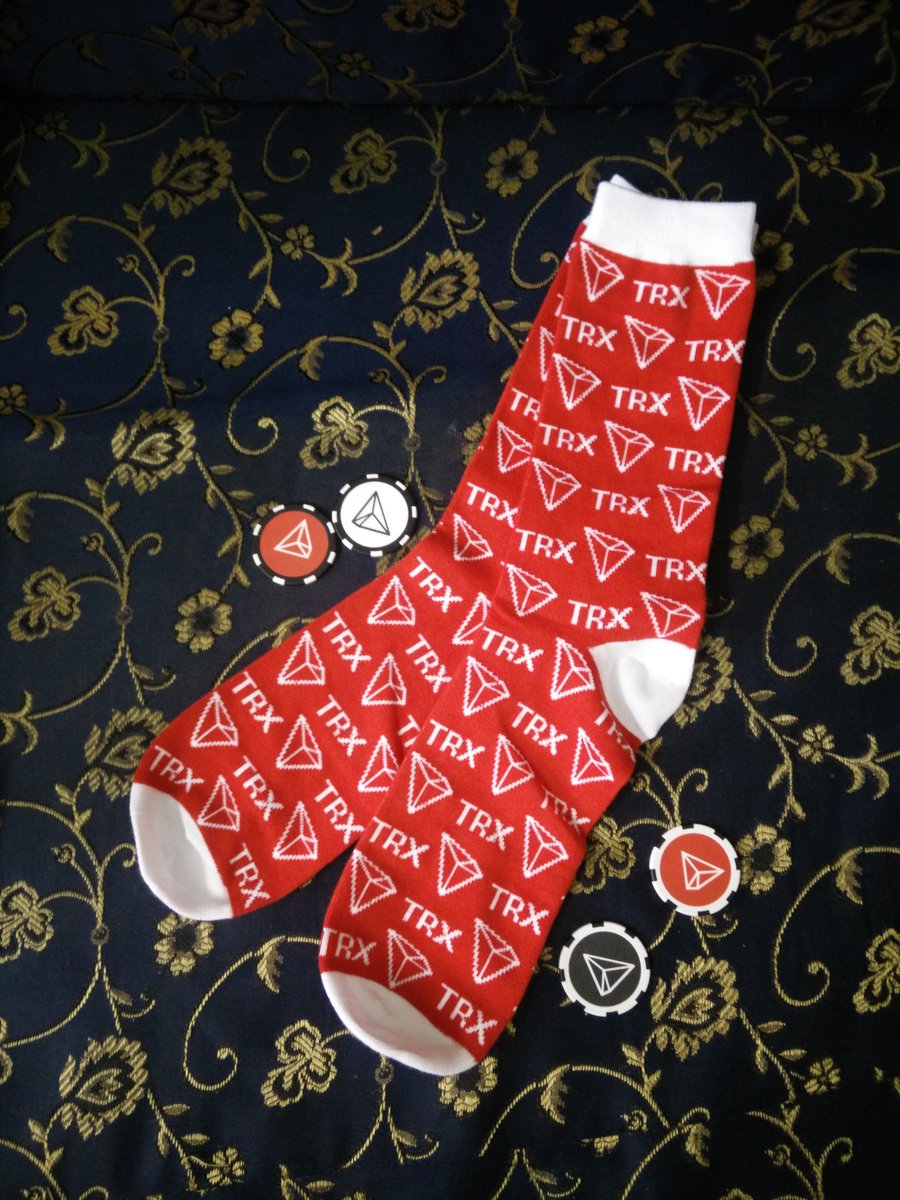 @vaughn_tron
Glad my #TRX socks fit my size 16 feet! Who doesnt have a pair yet?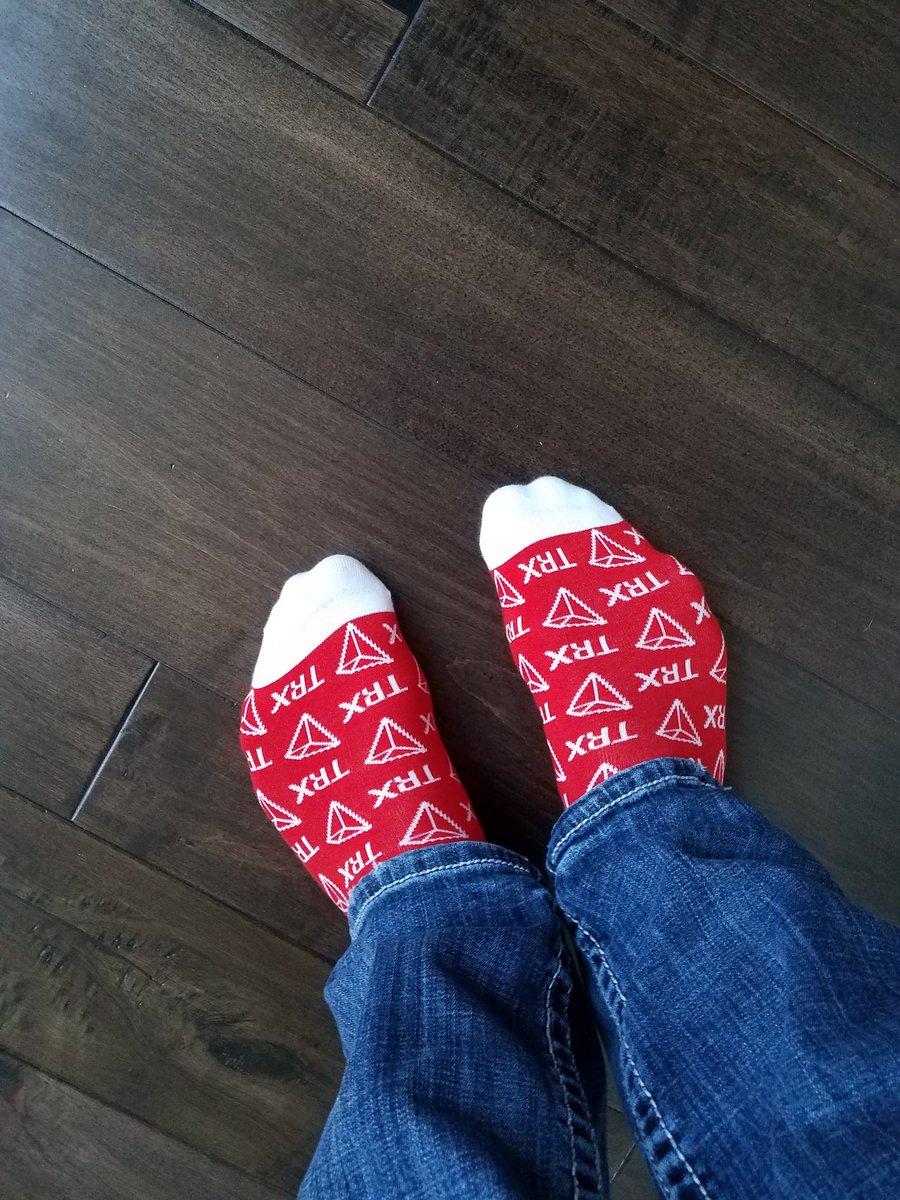 @v8staffie
@CrypToe_Man when you visit a new office for work and you want to make an impression #XRPCommunity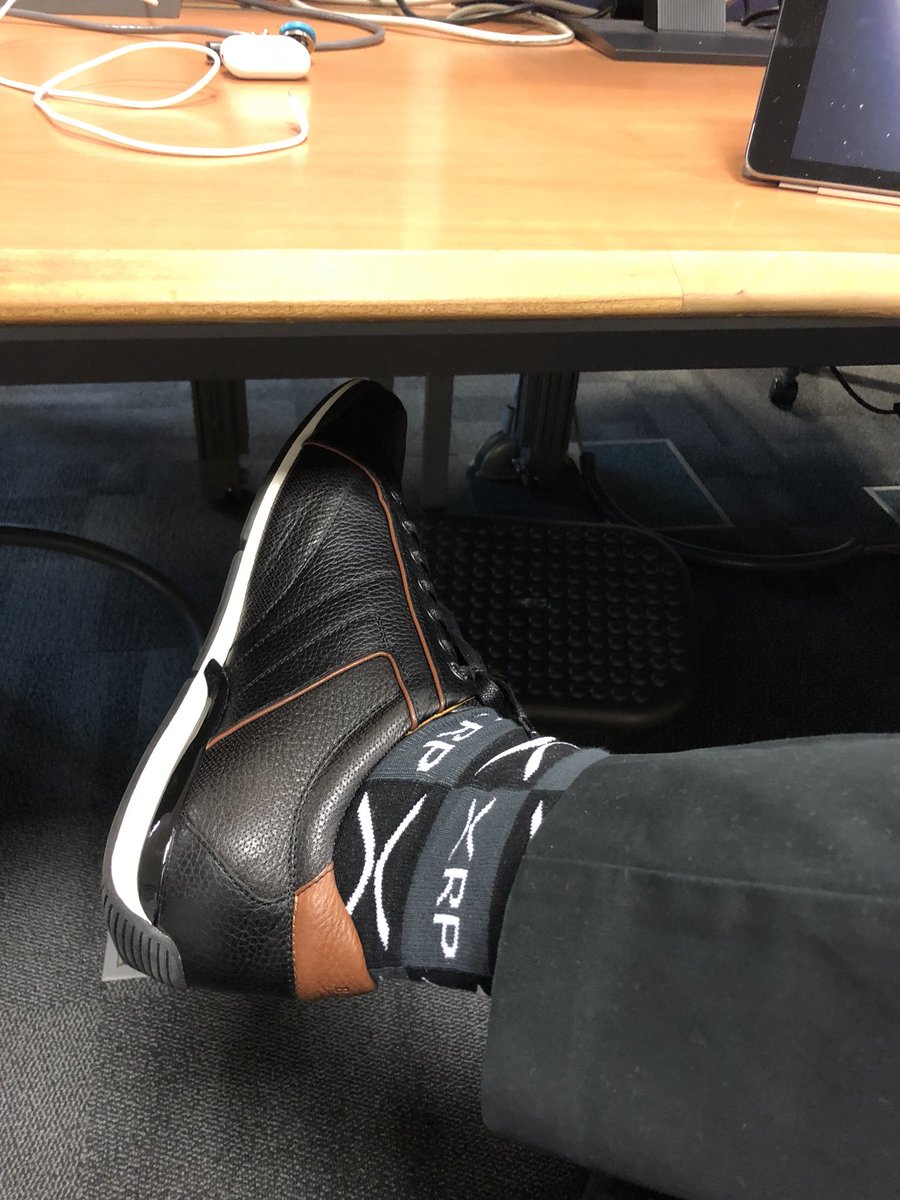 @evelline
Remember back in the day when women's ankles were considered too sexy? I understand it now. Thanks @CrypToe_Man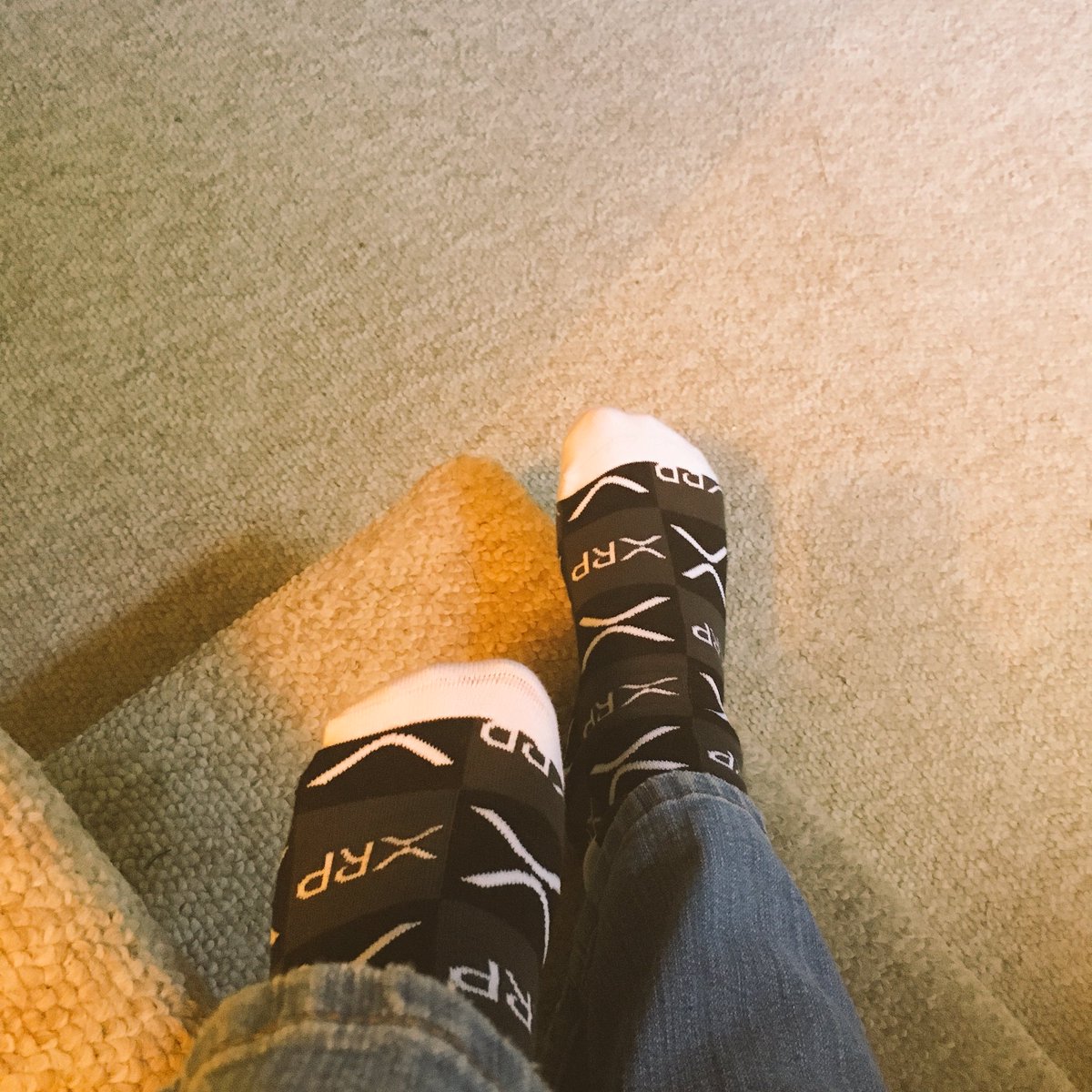 @lhutar1
Thanks @CrypToe_Man for this #sweetass pair of #TRX socks

@lenthaman
thanks bro!

My feet smell like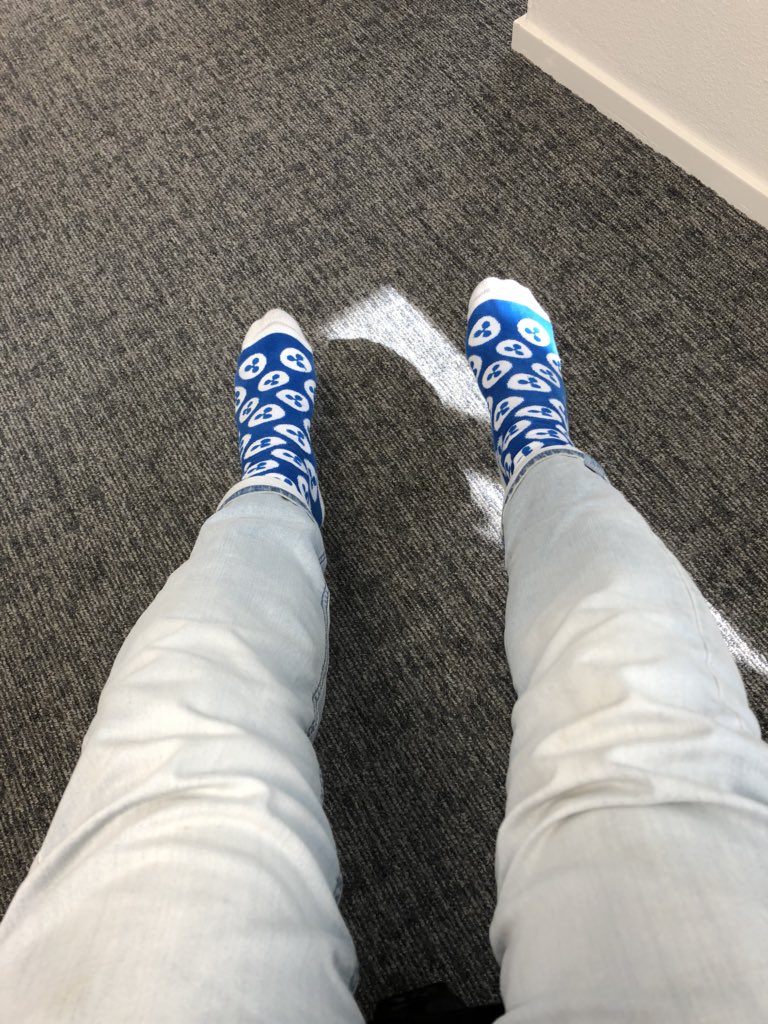 @LordvaderXRP
Nice little birthday delivery from @CrypToe_Man #XRPSocks Love them! Off out for a drink with Mrs Vader. I'll be drinking a few glasses of red to the #XRPCommunity today!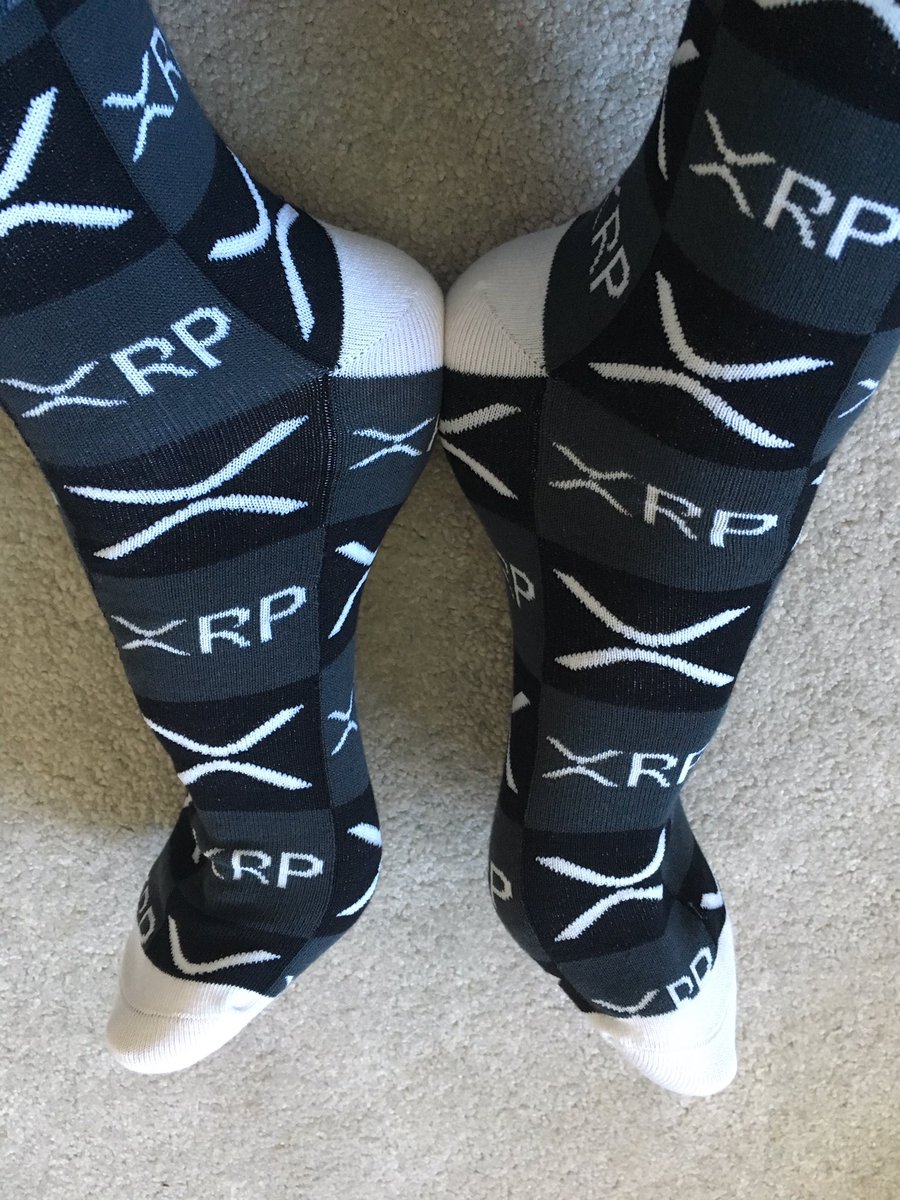 @xrp_Rocket
XRP cup arrived today @Cryptoe_man
VERY happy with it
Little do these people know, what they're missing out on, because 99% of them refuse too. Don't be the 99% #xrp #xrpthestandard #disneyland #ripple @CrypToe_Man @Crypt_oclock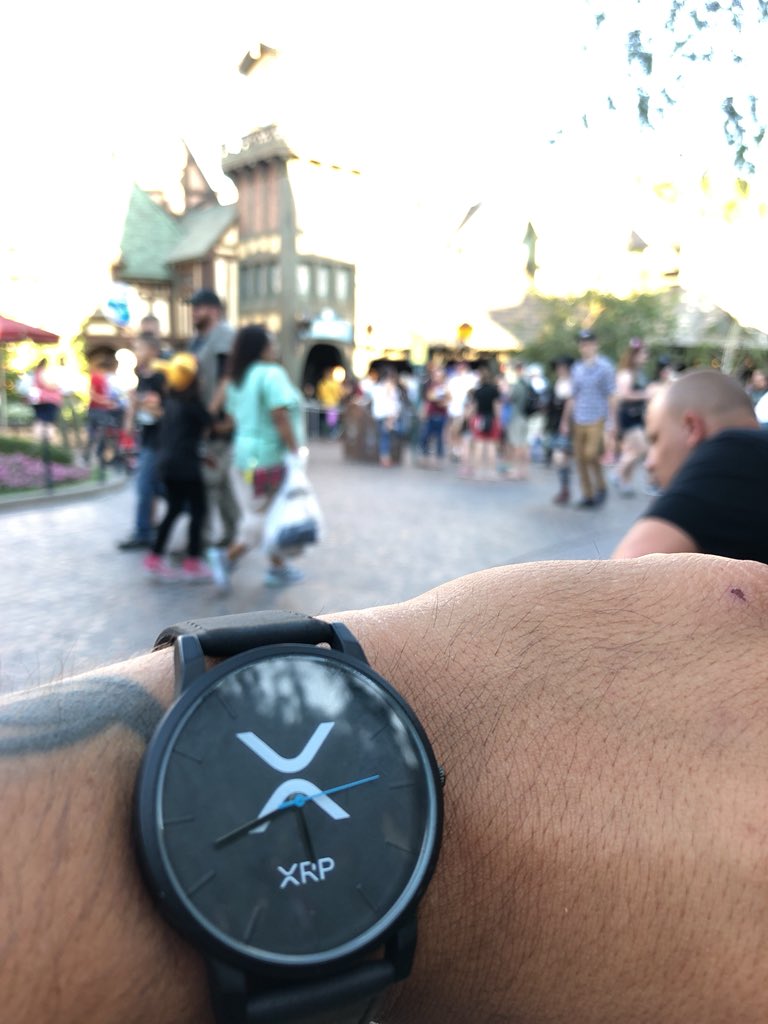 @xch4nge
Look what just turned up in the mail today! Thank you @CrypToe_Man, everyone at the office loves them!

@therealmike_78
Woohooo!!! Just arrived! Thank you @CrypToe_Man for these amazing socks! Super fast shipping!! :) :) #xrp #XRPcommunity #xrparmy

@XPhodler
Got home from work to a present from the postman Cheers @CrypToe_Man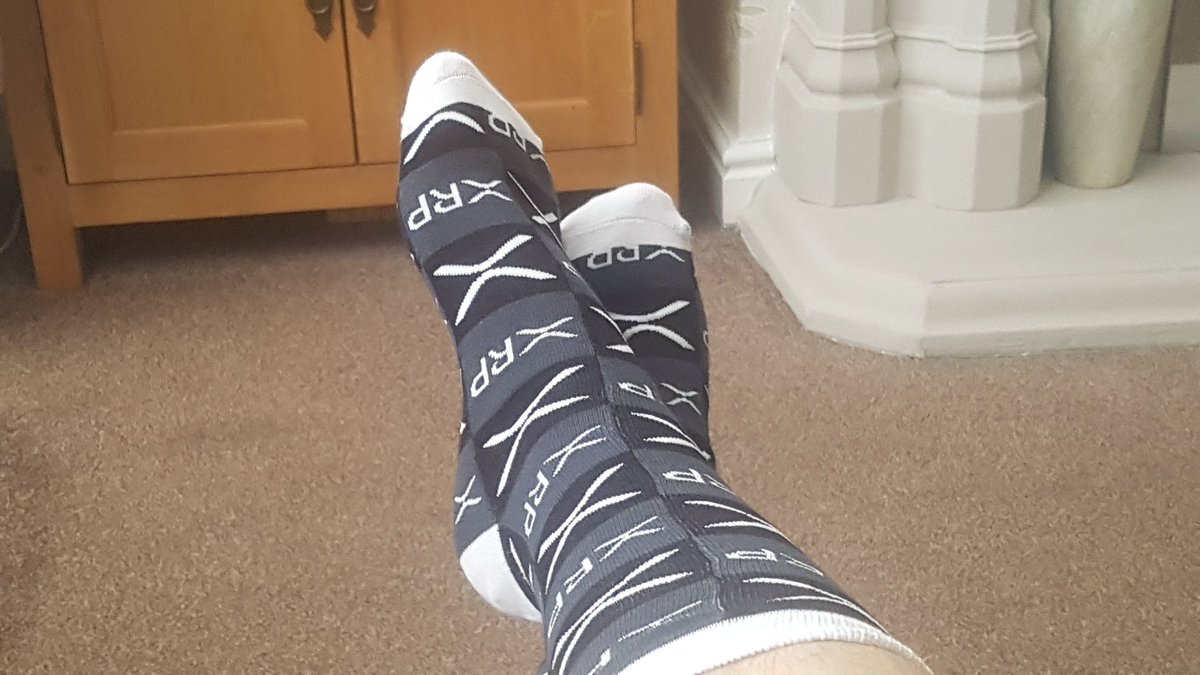 @snavemaill
Thank you @CrypToe_Man ! Some of the most comfortable socks I have ever had the honor of owning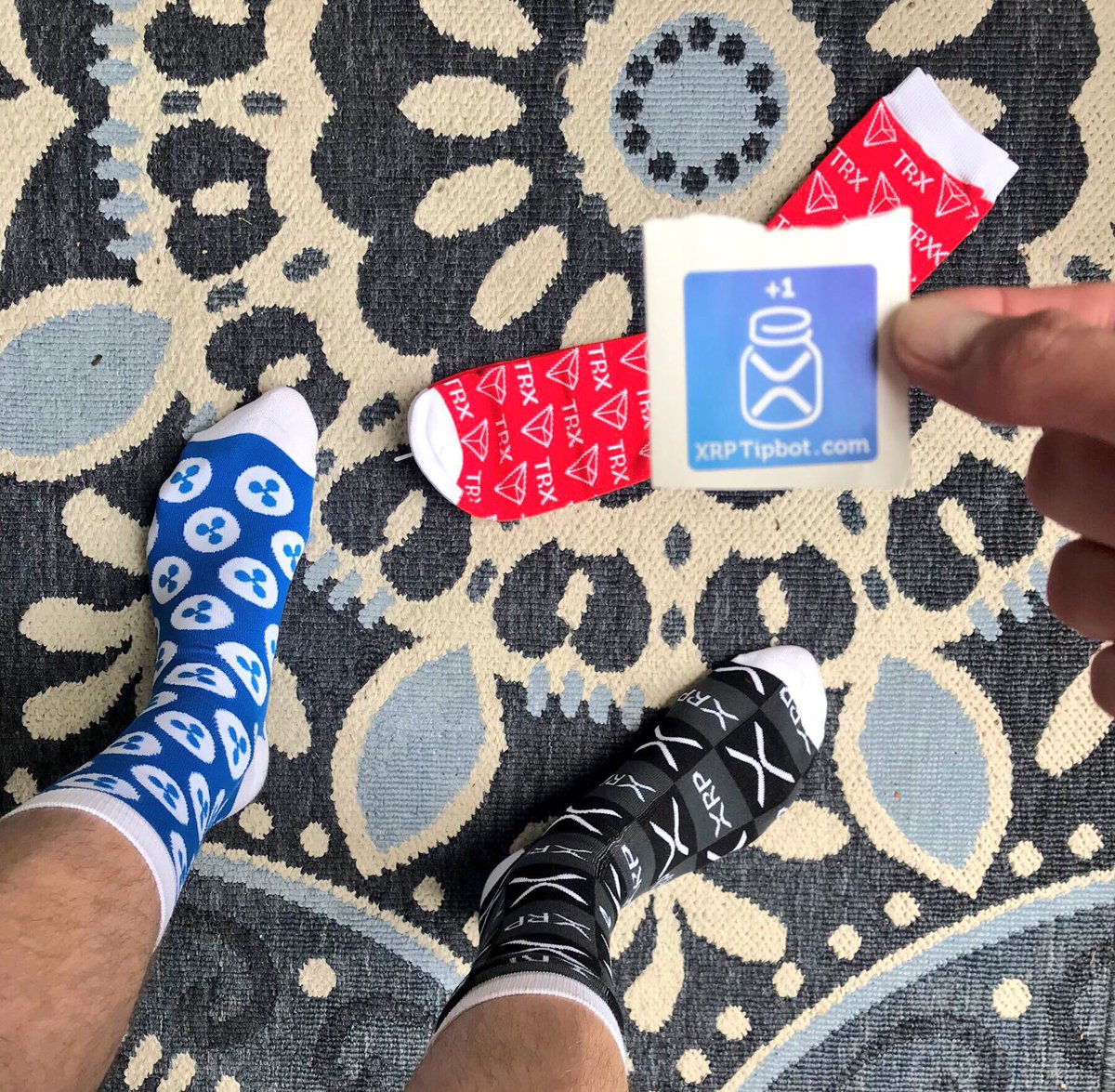 @Giantgox
@CrypToe_Man イギリスからXRPソックスが大量に届きました!(AMAでガーリングハウスが履いていたのと同じやつ。) Finally, I've got XRP Socks from the UK!!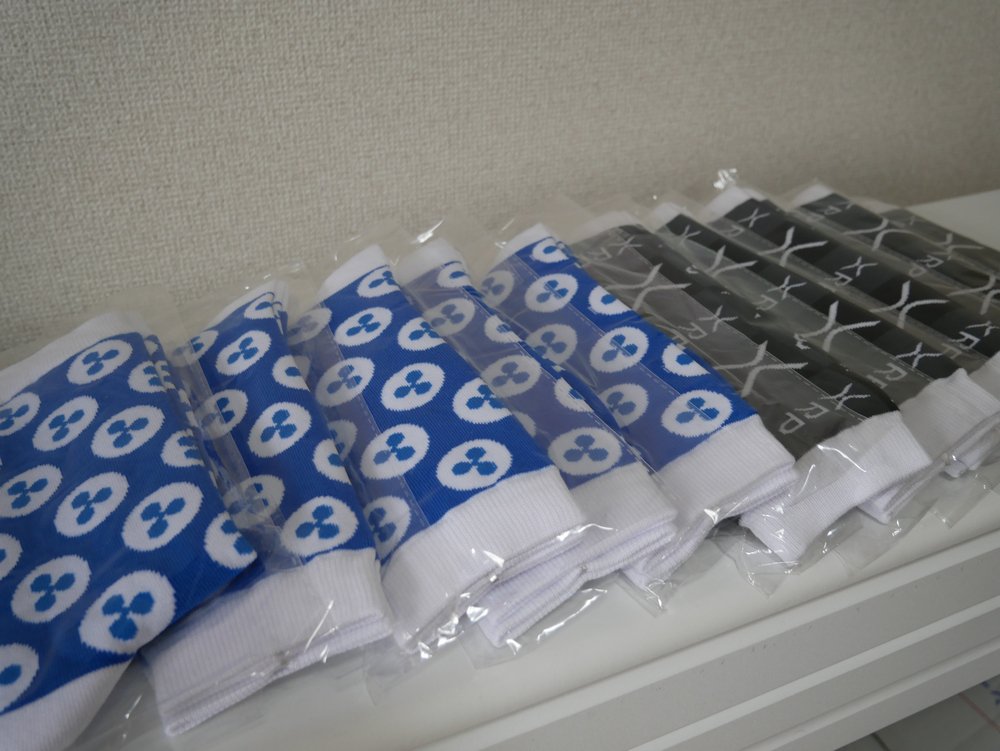 @pennyripples
XRP BABY!!!!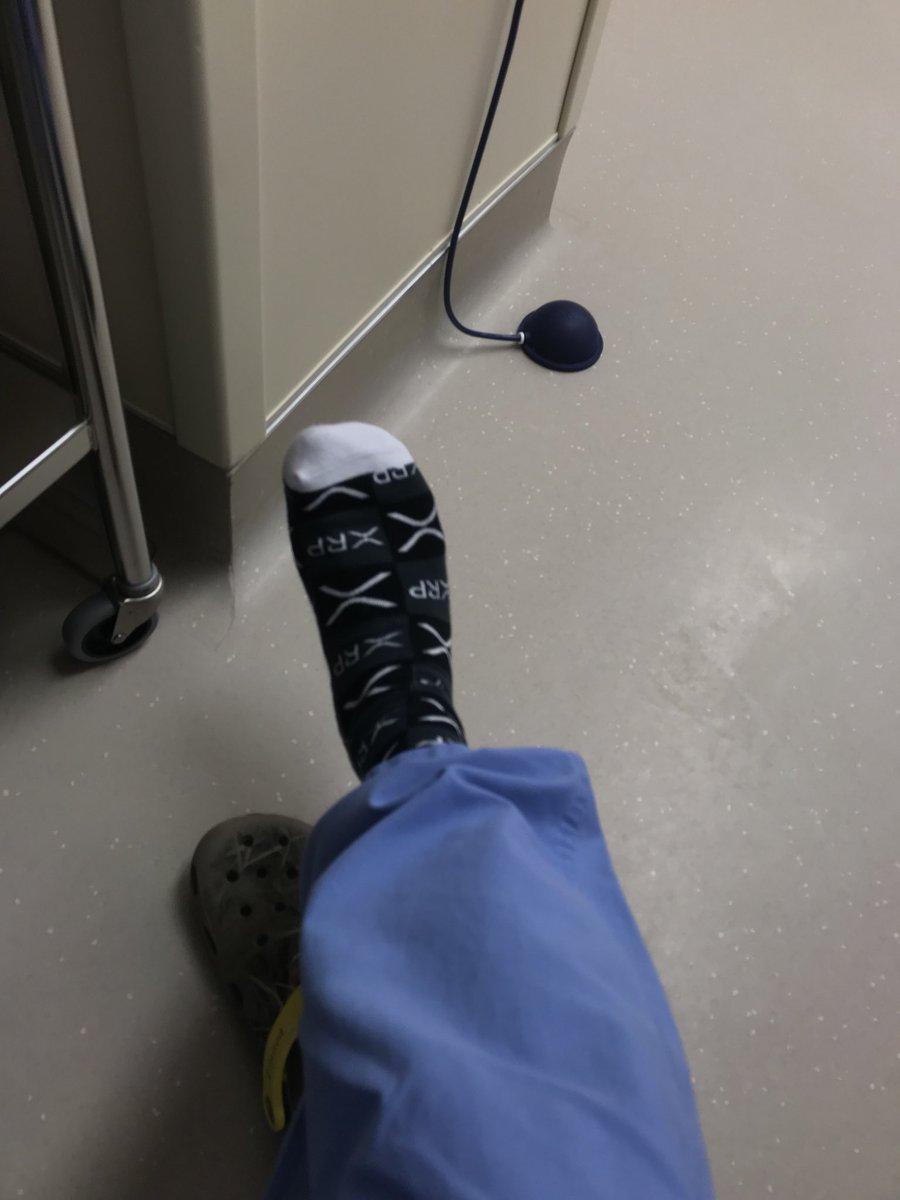 @360_trader
Not trying to create a #ripple here... but some things can't be stopped! $XRP - @CrypToe_Man top notch gear!!!!!!

@daveW1986
Loving the fresh #ripple socks from @CrypToe_Man




Surprisingly good quality and ultra comfort. Fast and efficient delivery. As you'd expect with a Ripple product

#XRP #xrpcommunity

@yummycopy
When your dream socks come in the mail. Thank you @CrypToe_Man @xrpcommunity @ripple




@lefarmer79

We got them

@Makkie1971 @olaf_arnold

Thanks to @Makkie1971 and @cryptoe_man

#TRX #TRON #XRP